District Pictures
Submitting Photographs for our Website or B District's Facebook Page
Brethren are encouraged to submit photos pertaining to their own Lodges, as well as other events happening throughout the Hamilton Districts. When taking photographs, please consider taking a couple of quick notes depicting who are in the photographs, along with their Masonic rank and lodge name/number, etc. and provide us with the information when you send Bro. Ian Johnson, or myself photographs for posting on the Hamilton B website, and Facebook page. We do know a few people in and around the district, however, there are times our minds go "blank". It saves us a great deal of time hunting down the missing information. But, most importantly, we would like to ensure that we fully recognize the individuals in the photographs, as a person's correct name and spelling is very important.

S&F
Bro. Kevin Vance, Webmaster and Bro. Ian Johnson, District B Facebook Page
Please submit information to webmaster@hamiltonmasons.com
---
Union Lodge No. 7 – Regular Meeting Night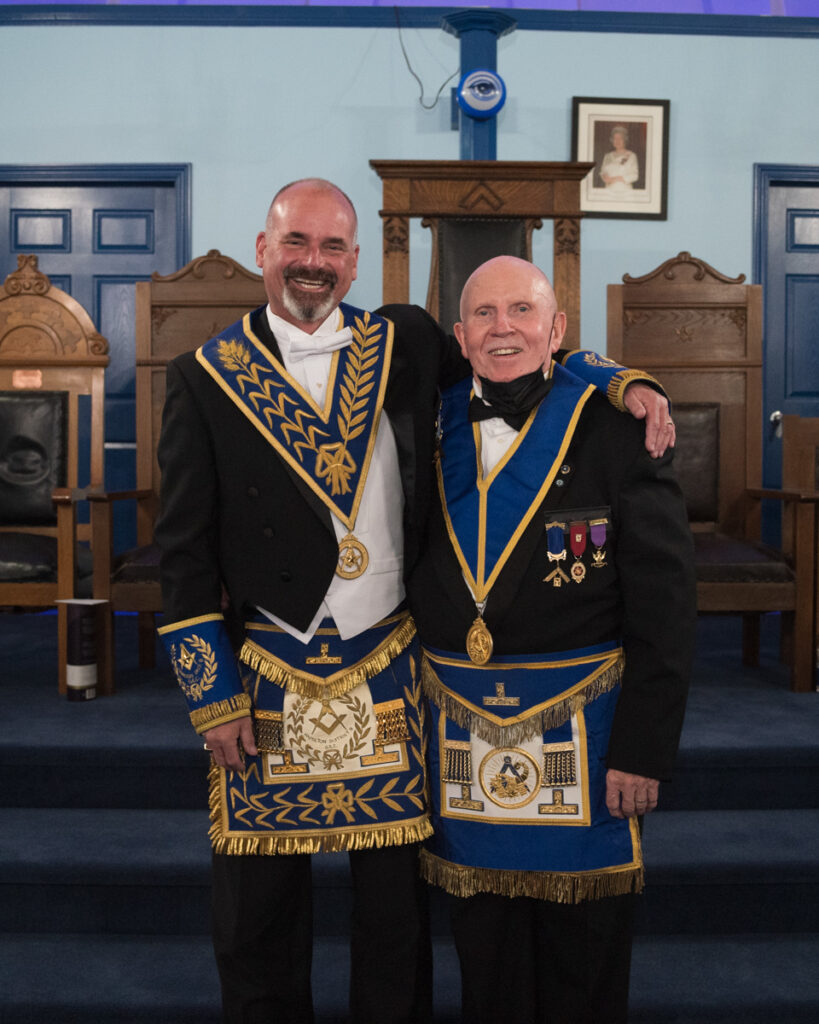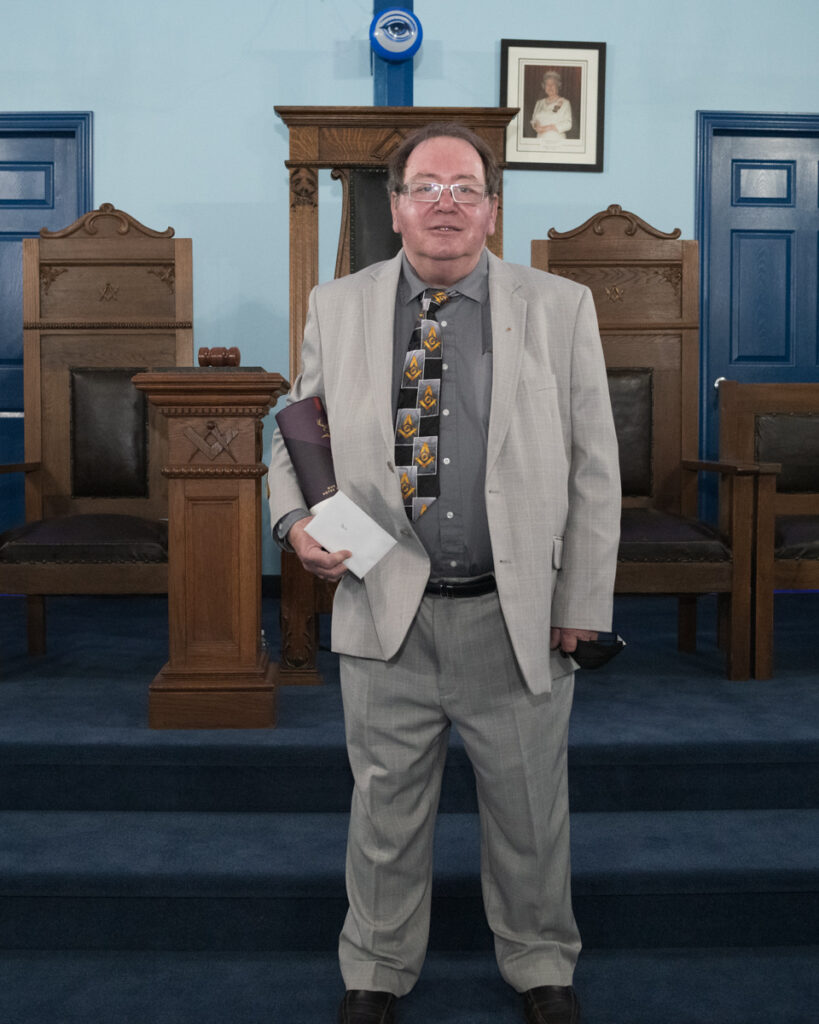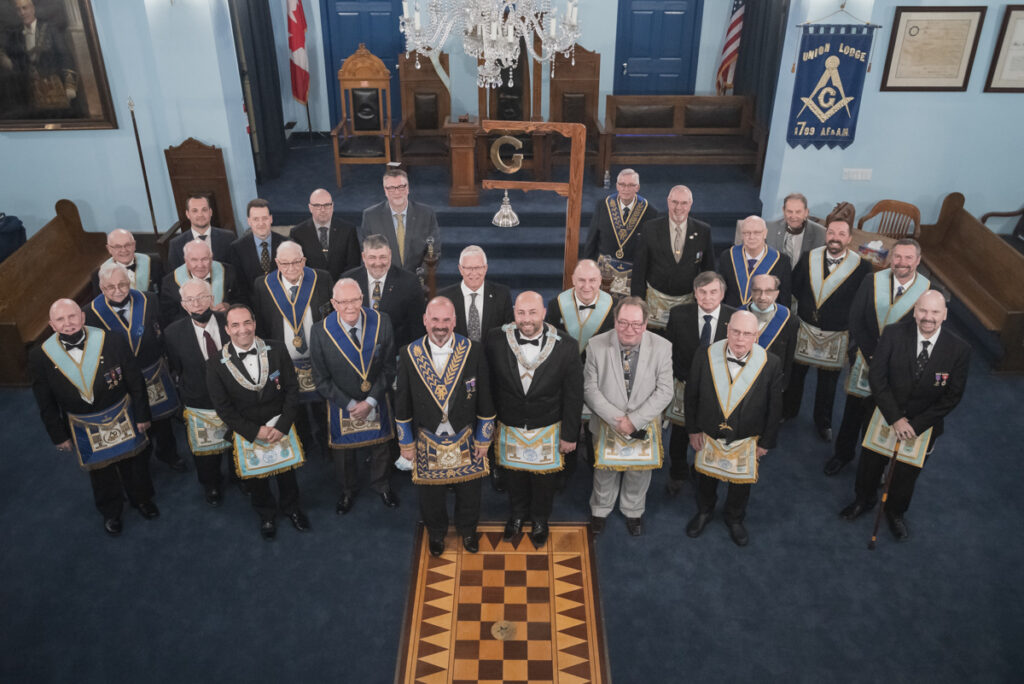 ---
St. Andrews Installation Night
A wonderful night had by all!
First dinner back followed by and wonderful installation. We are most humbled and blessed to have all of you in our midst. Thanks to all that spent so much time getting ready for what we could only hope to be.
Great job by all and I invite you back next month!
Fraternally,
W. Bro. Derek Berrisford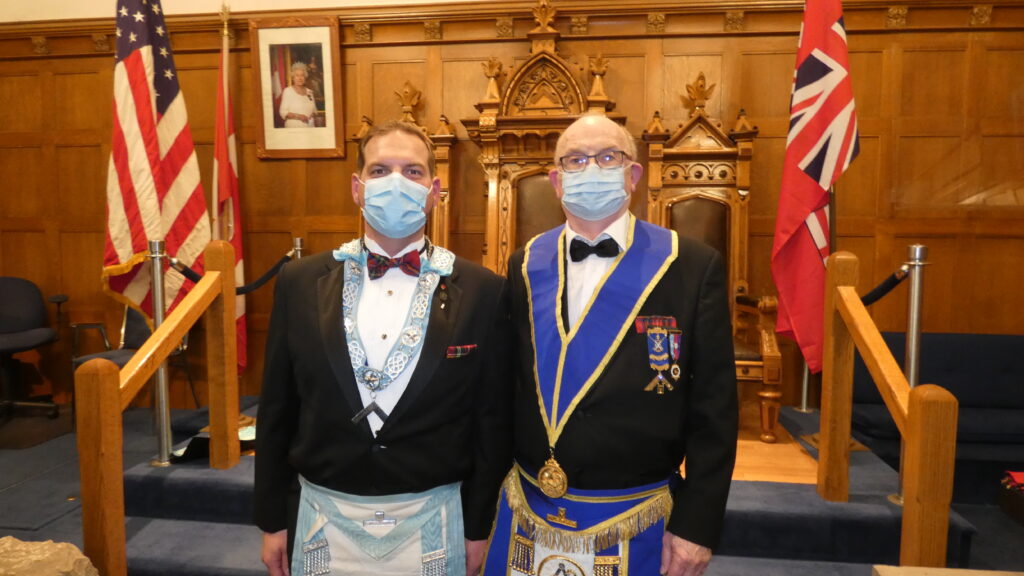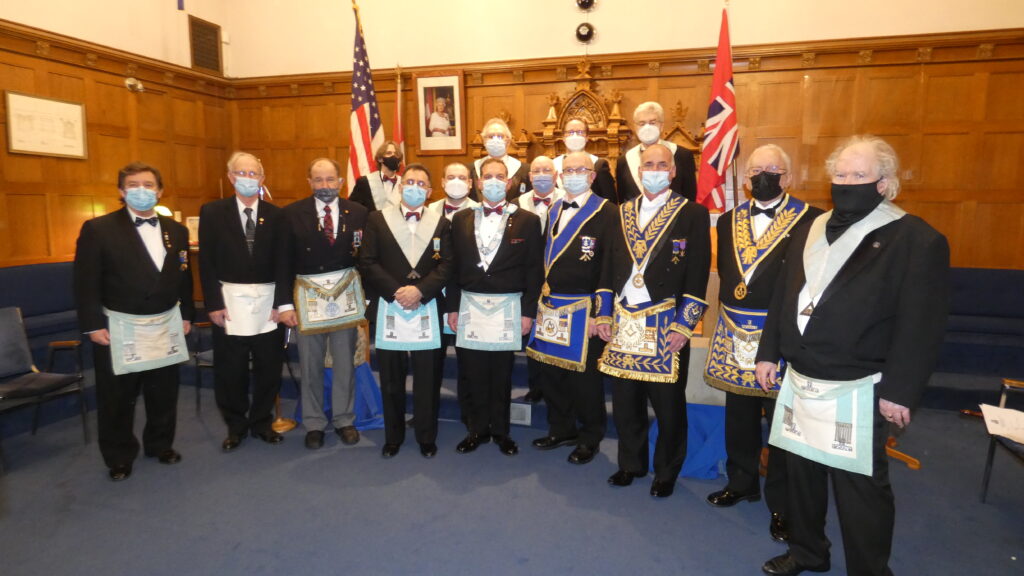 St Andrew's Installation Board
---
St. Andrew's Election Night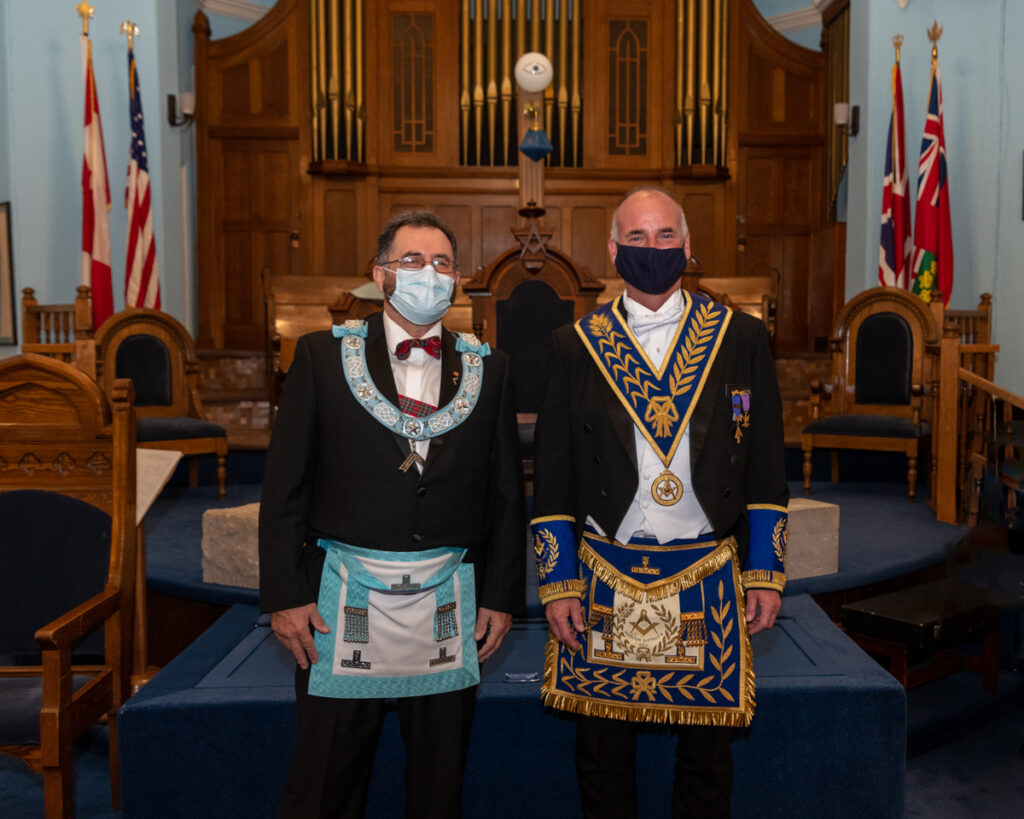 Worshipful Brother Rob Monaco, Master of St. Andrews 593 was visited fraternally by R.W. Bro Sean Straughan, DDGM of Hamilton District B November 24th, in the new home of Wentworth Lodge at 1 King Street West, Stoney Creek on the occasion of Election of Officers.